About us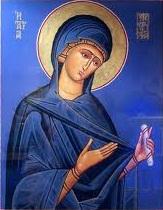 St. Macrina Counselling Service is partnership of professionals counsellors, all accredited therapists. The agency is a charitable organization governed by a board of directors. A unique Orthodox – Catholic out reached.
We collaborate with different organizations like St. John the Compassionate Mission, Zone One (down town Catholic parishes),St. Mary of Egypt Refuge. We believe in a team approach networking with other professionals: clergy, psychiatrists, psychologists, physicians and others.
FEES
At St. Macrina Counselling Services the counsellors are working according to a sliding scale, offering discount services to those who require.